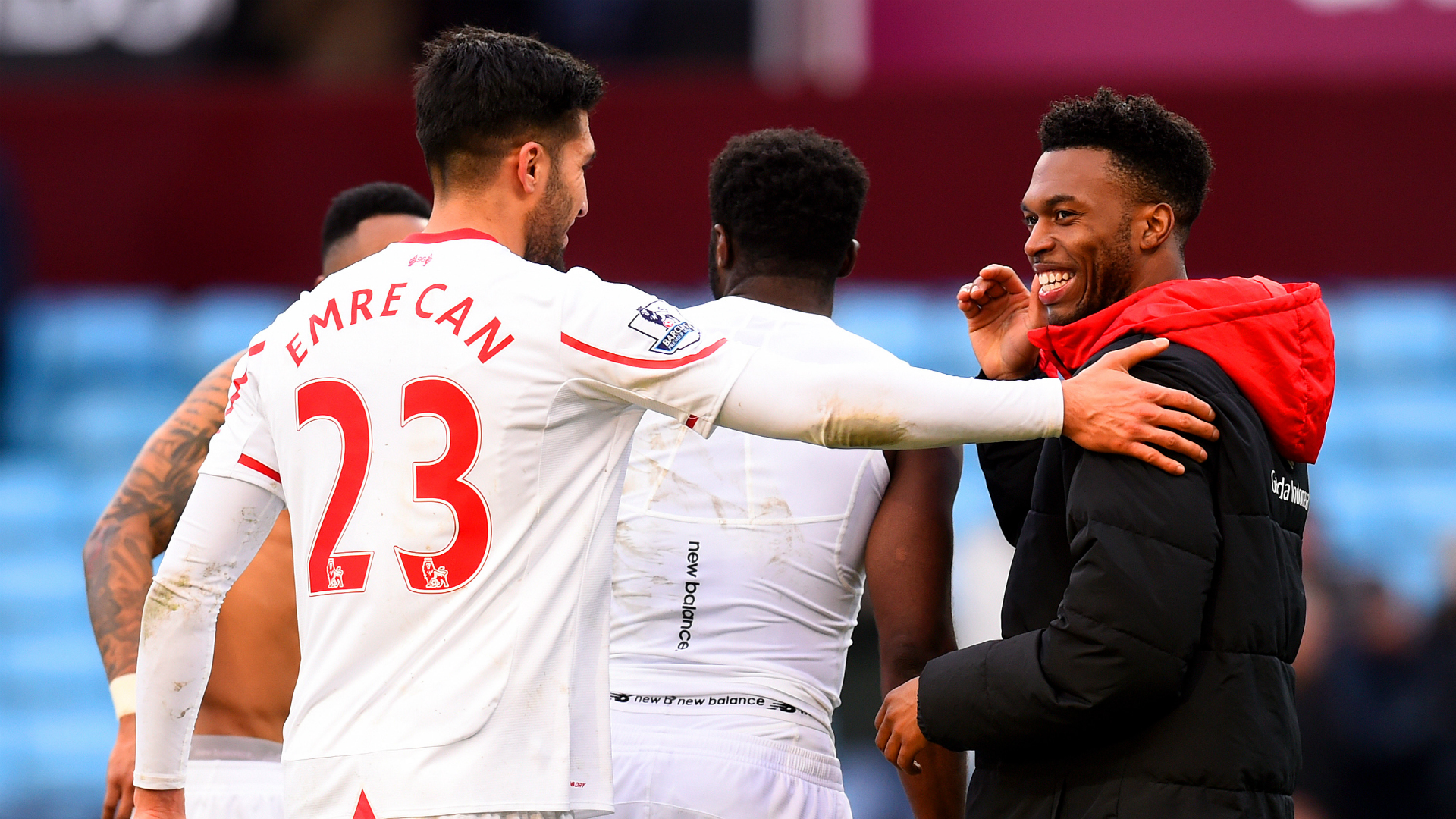 Jurgen Klopp
has explained how
Daniel Sturridge
sturridge sparks liverpool's attack in the aftermath of the club's 6-0 Valentine's Day slaughtering of Aston Villa.
The England international made his first league start since October on Sunday afternoon and needed just 16 minutes to illustrate his prowess by heading in Philippe Coutinho's brilliant delivery from the left.
Sturridge could have added to his tally on the stroke of half-time, but goalkeeper Mark Bunn denied his curling effort with a top save at Villa Park.
The 26-year-old, who has five goals from five starts in all competitions this season, turned Liverpool into a more formidable beast in attack with his movement and dynamism.
He proved a nuisance to Villa's hapless defence, creating space for his team-mates to thrive in and also providing those behind him with intelligent runs to supply.
After sparking his side's domination, Sturridge was replaced on 62 minutes as he works his way back to full fitness.
Following the demolition of their hosts, Klopp said: "We need the goals of Daniel and he needs the goals, that's clear.
"It's not a surprise that he can score goals of course but it's a surprise how well tuned he is with the team when he starts. With his movements, he's a real striker, that's good to see.
"When he hides himself on the pitch [from the defenders] it's really difficult for the last line to defend if he's always somewhere and you don't know where his next move is.
"That's very important for us and changes a lot of things, of course, but we can only speak about this when he's available. When he's not then we cannot say, 'with Daniel it would have been different'.
"He was brilliant and you saw he was not too happy when we took him off! Everything was okay but it was not like he gave a sign or something like this, but I think it made sense to take him out after 60 minutes.
©2015, copyright soccernow.com.ng